Rare Vintage 1970's Ma Griffe Carven Dusting Powder In Original Box 7oz French Dusting Powder Box Talcum Powder Vanity Cosmetic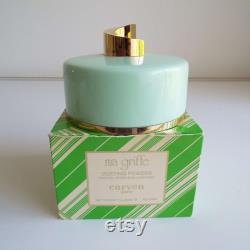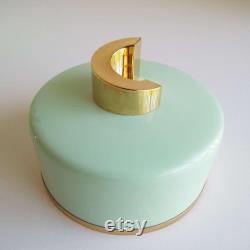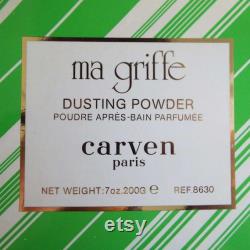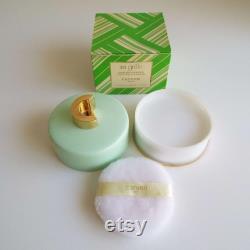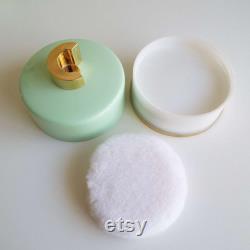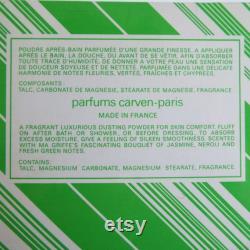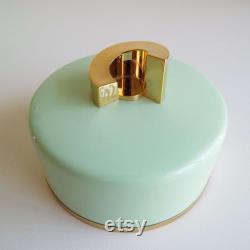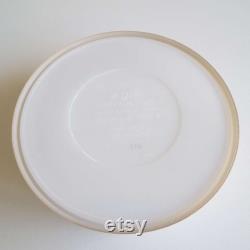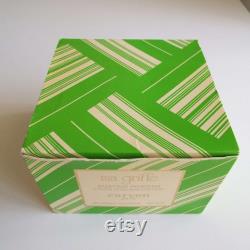 Rare, ma griffe dusting powder by carven paris in original green and white box. The colours of the box represent madame carven's favourite cotton dress in green and white. The dusting powder bowl container is a very pale green with gold tone signature'c' on top, .
White powder bowl with matching gold rim to base and a recess for the puff to sit on top. Original white puff with yellow ribbon. The container is full of dusting powder, and smells beautifully. Ma griffe is a chypre fragrance, inspired by madame carven's favourite flowers jasmine, rose and gardenia.
The dusting powder is in unused condition and is complete. No damage to the powder bowl. The cardboard box has some light age related wear.
This item is made of cardboard and plastic, puff, powder.

---