Rare Vintage Simpsons Floral Bower Face Powder Box Melbourne Make-Up Cosmetics Vanity Storage 1930's 1940's Face Powder Laroona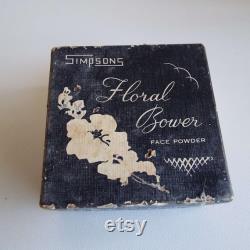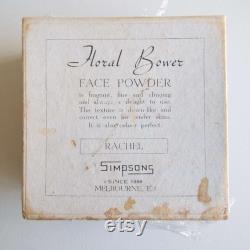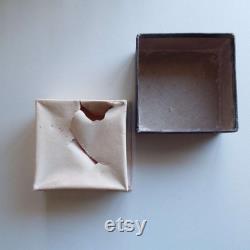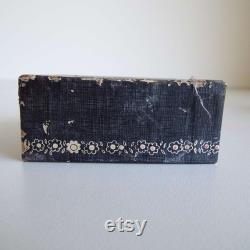 This is a rare face powder box manufactured by simpsons, in melbourne. The company was established in 1888 under the name laroona perfume company.
In 1917 new plans were drawn up for a new building in melbourne to incorporate factory, laboratory, packing area and showroom. The directors of the company at the time were mr j grout and mr j h simpson. The new building opened in 1920.
In 1925 the company became the simpson manufacturing co. And continued to manufacture perfumes and toiletry products on the same site under the name simpsons. Black cardboard box with a floral spray decorated lid in white/cream.
The edges have red flowers. The base has product information. Inside is a paper seal for the powder. 3" diameter x 1.25" high. 1930's - early 1940's. The powder box is in fairly good condition, it does have some wear as can be seen in the photographs. The paper seal has a tear and there is some loss of powder.
However a rare powder box. This item is made of cardboard and powder, paper.

---