Red and Gold Asian-Inspired Porcelain Jar with Lid, Vintage Estee Lauder Cinnabar Dusting Powder Jar, Retro Vanity Decor, Vintage Makeup Jar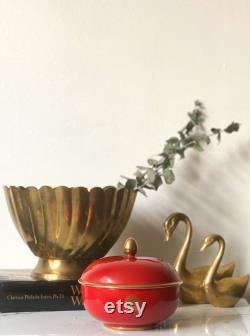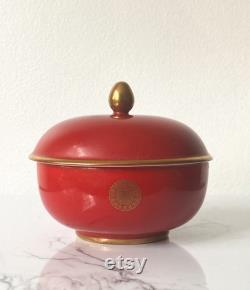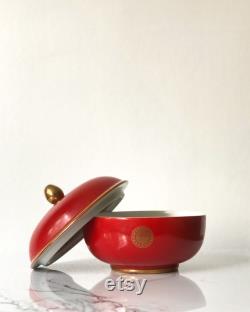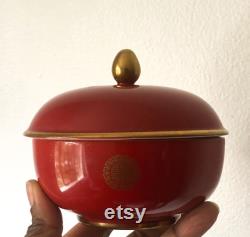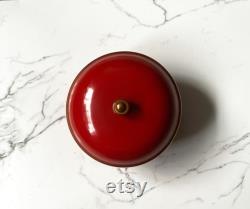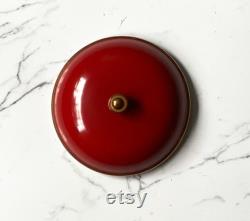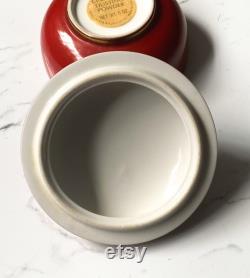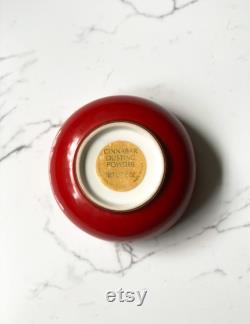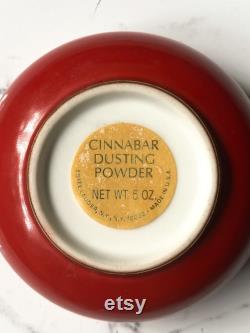 This remarkable red vintage estee lauder powder jar is beautiful and could be used for a variety of things. This vintage porcelain powder jar was made for estee lauder's cinnabar powder, and still has the label on the bottom of the jar. It has a rich red color, with gold on the knob of the lid, along the edge of the lid, and along the bottom part of the jar. There is an asian symbol or character in gold on the front of the jar as well.
The inside of the dish and lid are a nice bright white color. This vintage piece would look great on a vanity holding jewelry, makeup, or any other special trinkets. This powder jar would make a great addition to any vintage makeup or vintage estee lauder collection. This item is in excellent used condition with very minor signs of wear. No notice loss of paint on jar.
Approximately 4 1/4h x 5 1/8d. Shop vintage jewelry and accessories here. Shop the harper violet vintage etsy shop here. This item is made of glaze and ceramic, paper.

---