Shiseido Vintage Body Powder Box, Vintage Celluloid Vanity Powder Box, Faux Alibaster Celluloid Footed Powder Box With Ornate Metal Trim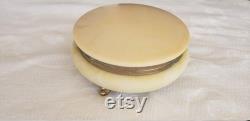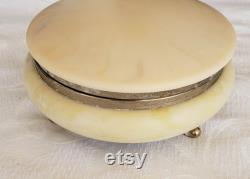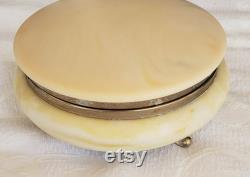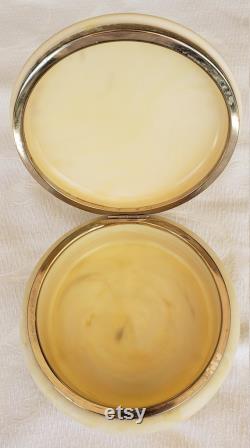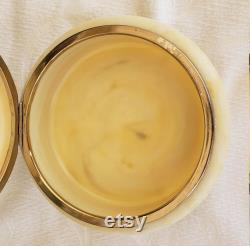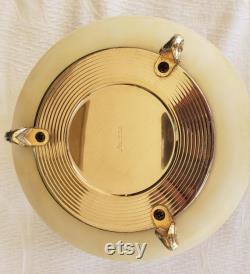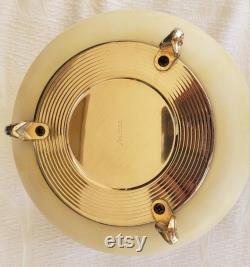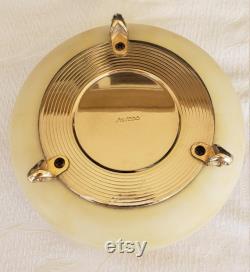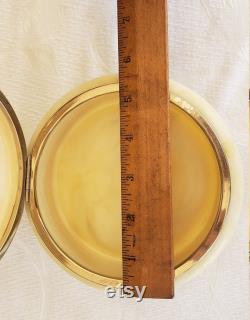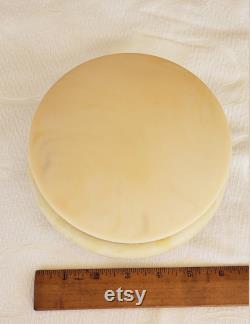 This is a 1960's shiseido body powder box. Made of celluloid it has a smooth marbled alabaster looking finish and trimmed in gold metal with ornate engraving which sits on a 3 footed base. Shiseido a popular cosmetic, skin care and fragrance company out of japan since 1872. They still produce quality products today.
This lovely box is in good condition. There are no chips, cracks or scratches.
Please ask all questions ahead of time. All pictures have not been enhanced in anyway.
I have tried my best to capture these pieces in natural light to enhance each pieces beauty. This item is made of shiseido celluloid powder box and yellow marbled design powder vanity box.

---