Small Red Decorative Customised Case for Make Up, Trinkets, a Cute Evening Bag or Child s Case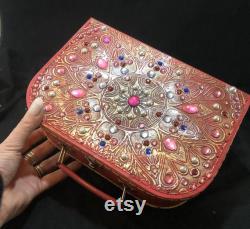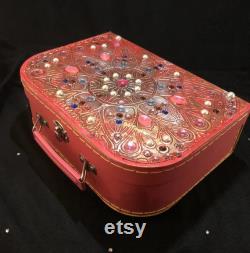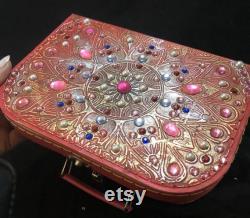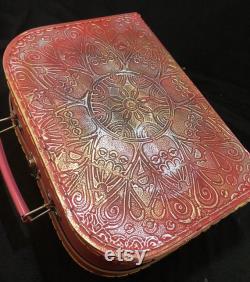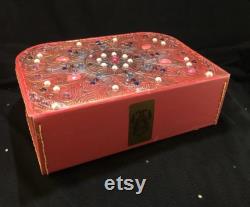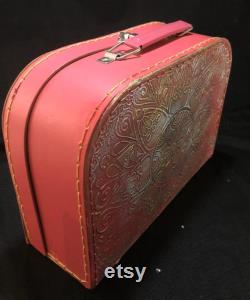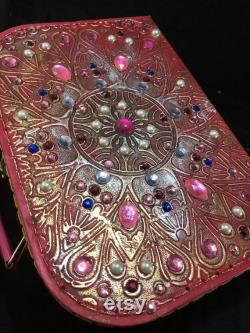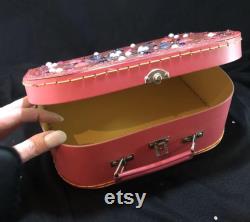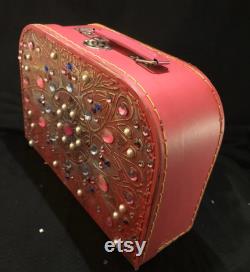 This is a really cute pinkish red small case with a clip front and small handle on the top. The front and back are decorated with a gilded raised pattern and the front of the case is highly decorated with pink, red and blue gemstones and ivory pearls. This is absolutely gorgeous and is very sparkly in the sunshine or under led lights. This an be used to store make-up, trinkets or perfume samples, used as a gift box, or as a child's small case, a jewellery box, treasure box, secret box, memory box or for cuff-links or knick-knacks.
It would make a wonderful valentines, christmas, birthday or mother's day gift. This is a one off and unique piece of decorative art. There is no other small case like this in the world. This item is made of pearls and gemstones, gilding, sculpture paste, embossing paste, small case.

---