Solid Brass Powder Box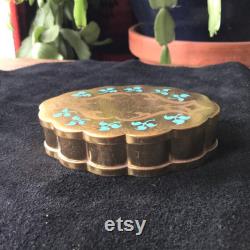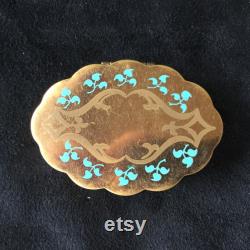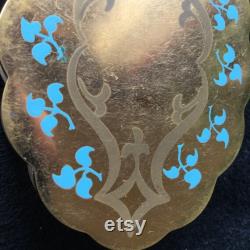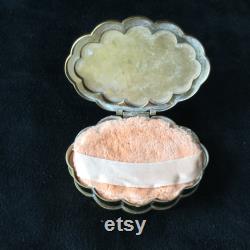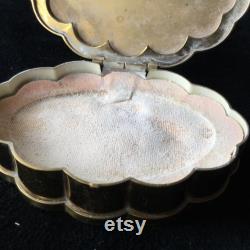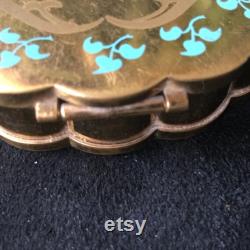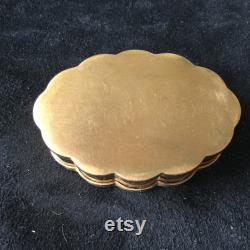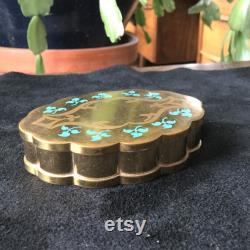 Heavy etched painted brass powder box containing powder and applicator, possibly made in india. The lid fits snugly and snaps closed. The blue details appear to be painted on while the geometric details seem acid-etched through a stencil. Unusual little box which could be used for stashing other things.
Roughly 2" by 3" and 3/4 deep.

---