Timeworn antique French powder box with swansdown powder puff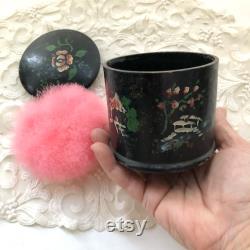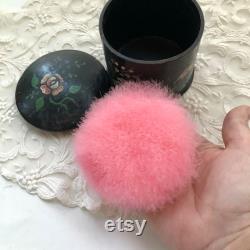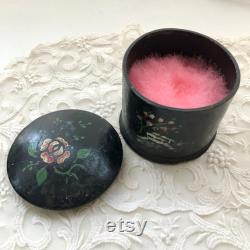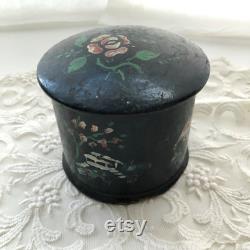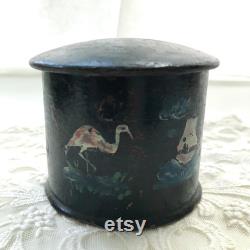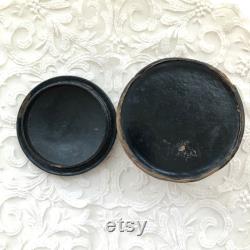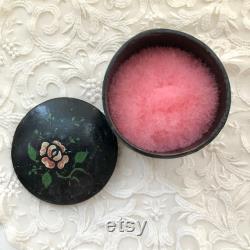 This antique french paper mache powder puff box piqued my interest at a brocante in bourgogne, france, because of the primitive painting and oriental motifs on it. The box itself i believe is not handmade, however the rather primitive paintings on it are definitely done by hand. It is even signed reynaud on the lid. Perhaps the original paintings on the box had worn off and a loving husband did his best to refresh it for his wife. Who knows, but it is certainly a curious little piece. It is well worn and bears the signs of a long life and was obviously loved and used a lot.
The powderpuff inside is unused and a replacement for the original one, which was probably lost or not fit for use any longer. 8cm tall, 8.5cm across the bottom and approx.
9cm across the slightly domed lid. Please keep reading, important information. Unless otherwise stated, my offerings are all vintage or antique and will bear the signs of a long life. Please note that only the described item is for sale in this listing, not anything used as a prop or background. Colours can vary from screen to screen, please bear that in mind. You can find more of my vintage french and english treasures, collected and loved over many years, in my shop here.

---