True Vintage Art Deco Gemmed Brass POWDER BOX with SAPPHIRE Gemstones France Vintage Compact Retro Fashion Cosmetics Collectibles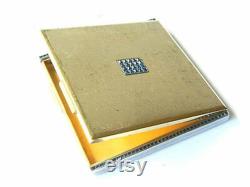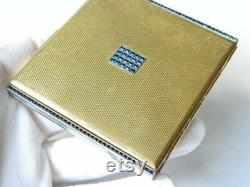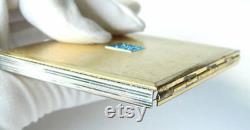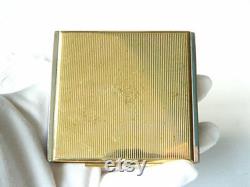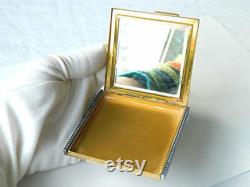 Vintage cosmetics powder box made in france around 1940-50s. The box has an elegant, square-shaped slim design in the tradition of the art.
Made of brass with decorative line etchings. The front is decorated with rectangular-cut sapphire gemstones. The box is hinged with large mirror inside. Has normal wearing on the metal, .
Scratches and wearing on the gloss layer. Box sides: 81 x 76 mm / 3.18 x 2.99 inches. If you have any questions, please write to us. This item is made of brass and mirror glass, gemstones inlay.

---