Unusual c. 1920s vintage French flapper era powder or snuff bottle container with hidden compartment with push out brush and mirrored end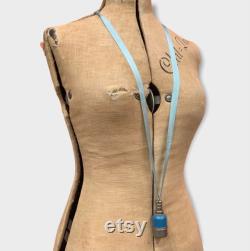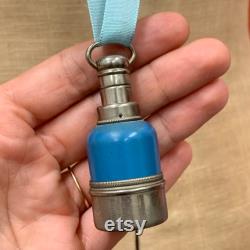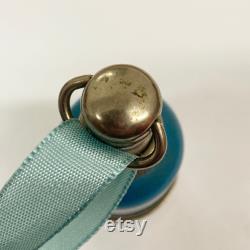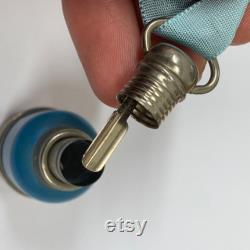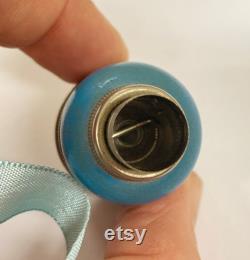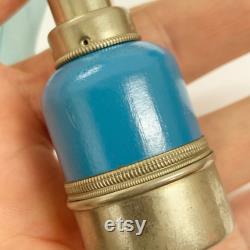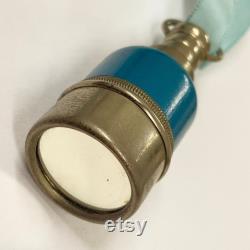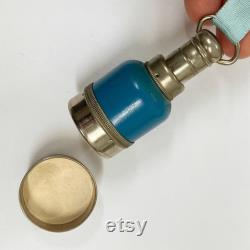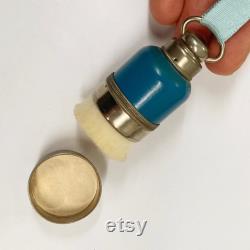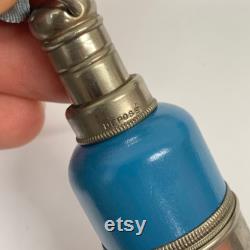 I've owned this since the late 1990s, and have never quite worked out for certain what it is exactly for so had hing onto it in the hope i'd find out for certain, or see another - but never have. It's french in origin, marked deposé to the metal rim. The outer body of the container is painted wood, and within the screw top there is what looks like a removable spoon or scoop - i have always wondered if this is powder - although whether of the cosmetic or the naughty hedonistic flapper kind i'm not sure it only holds a small amount, whatever it's intended for.
When screwed shut, this scoop fits inside a small metal tube within the wooden body. I believe the contents are then securely confined within, like an antique snuff container.
The end of the container is a push on lid with a mirrored front. If you push down on the screw top when fastened, this then pushes out a woollen puff or brush at the end. There's no room to keep any powder in the end, and the mirrored lid pushes on again tightly only when the brush is retracted. It's a really tactile thing, and a rather interesting reminder of a bygone age.
I don't think this was ever used, and i've kept it in a drawer for many years. The paintwork is undamaged, and there are just two tiny spots of fixing to the mirror.
The metal has darkened with age and haven't wanted to polish incase i damaged it. There are a couple of uneven darker age marks on the top of the screw section as shown, but that's the worst.
It's on an old ribbon, and do shall leave it but not sure that that's how it would be worn. Just under 2 and 1/2 high, not including the hanging loop. Width across base is 1.

---