Unusual Large Richard Hudnut Three Flowers Presentation Box Vintage Pink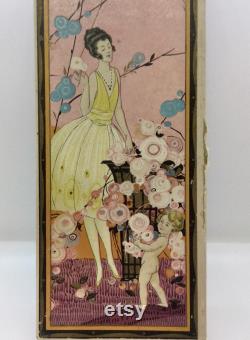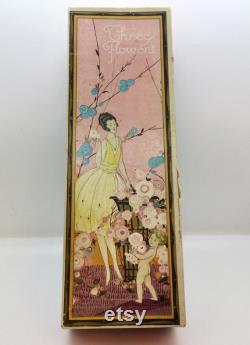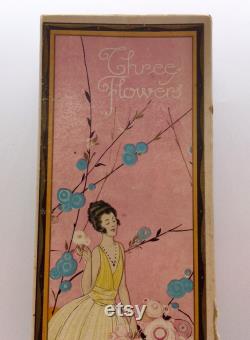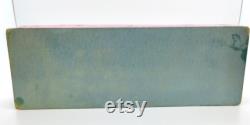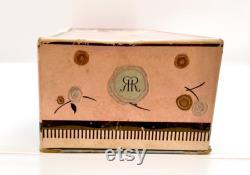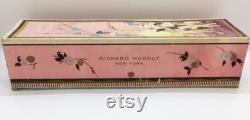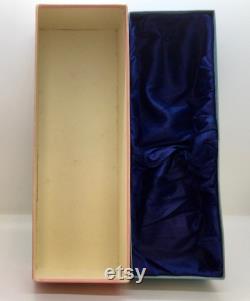 Offered for sale is a large vintage presentation box for three flowers from richard hudnut. It held something, but i don't know what. It is a gorgeous art deco box all on its own. On the top of the box is a woman in a yellow dress with pink and blue art deco flowers all around her. The background of the box is a deep pink. By her feet is a naked cherub. Inside the box is deep blue satin.
Outside, both sides are the same as both ends are the same. This box is in great condition considering it it is close to 100 years old. This is the biggest richard hudnut box i have ever seen. It measures 10.5 long, 3.5 wide and 2.5 deep. This box has great graphics and is a wonderful example of this type of art.
This item is made of art deco graphics and blue satin, cardboard box.

---