Vintage 1930s Cara Nome Powder Box Blue And Gold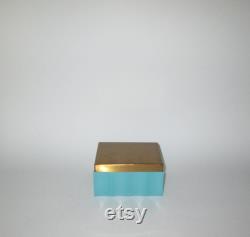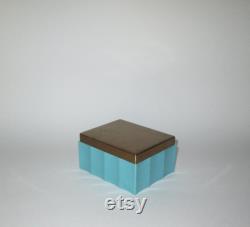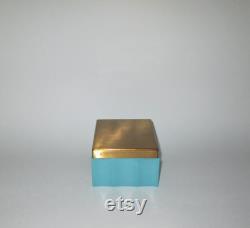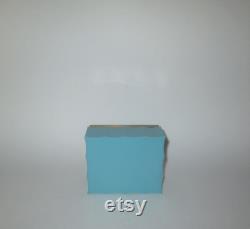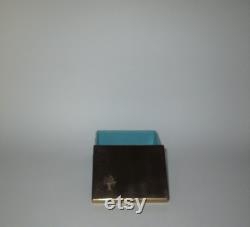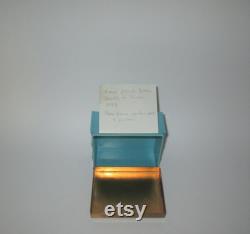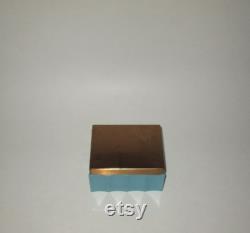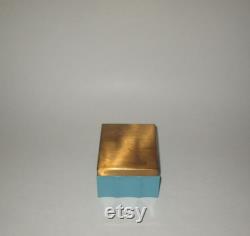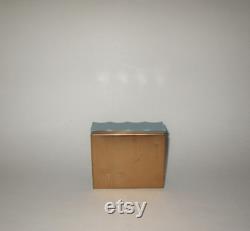 Lovely blue and gold powder box. The metal top has the cara nome floral logo on the lower left corner. The blue lucite box has a very pretty design at the sides. I love the handwritten card inside as much as the item itself. It reads x-mas present from harold to elinor 1933 cara home powder box & powder.
The box does not contain any powder. Lid weight 1.6 ounces. Condition: great - with some normal wear/discoloration to the lid and two tiny dimples on the top two corners.

---