Vintage 1940's Powder Box Vanity Decor Vintage Celluloid Plastic Box Cosmetic Box Vanity Storage Box Amber Celluloid Pearlescent Box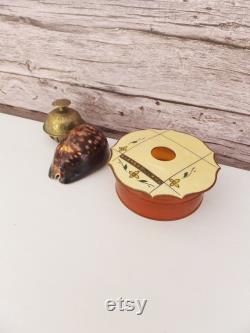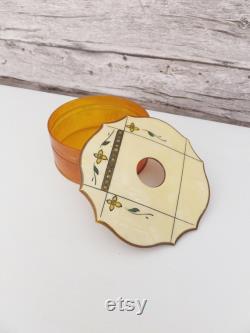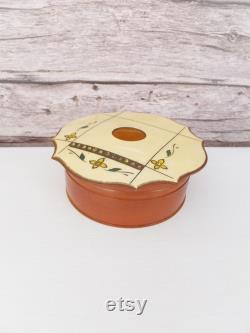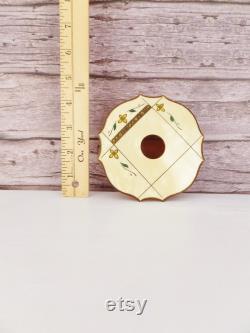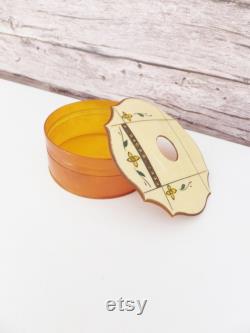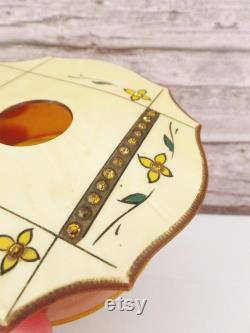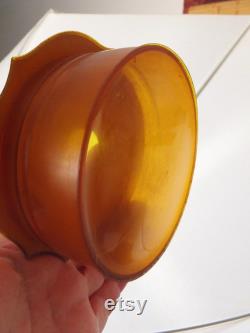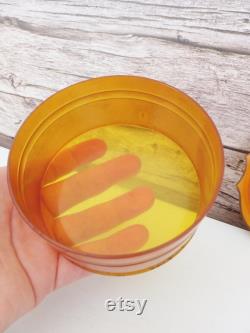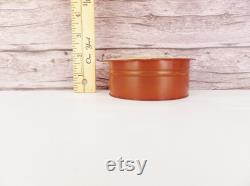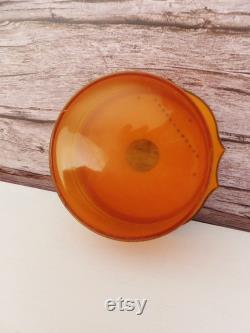 Vintage 1940's powder box vanity decor vintage celluloid plastic box cosmetic box vanity storage box amber celluloid pearlescent box. This is a vintage 1940's/1950's era vanity powder box.
There is a hole in the lid for the powder applicator. The lid can come off to replace the powder.
It's made of vintage plastic like celluloid, meant to look like amber. The top is made to look like mother of pearl (also plastic). The lid has a floral motif with amber toned rhinestones. Very lovely could be used to hold other things or filled with body powder and used as intended.
About 4.5" across top, 2" high. This item is made of celluloid and rhinestones, vintage plastic, celluloid plastic.

---