Vintage Antique Commemorative Souvenir Mauchline Ware Powder Bowl Box Mont Orgueil Castle, Jersey 1900's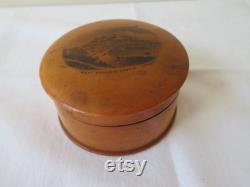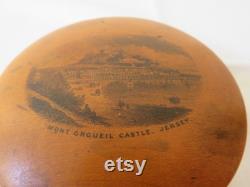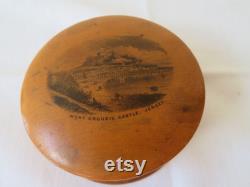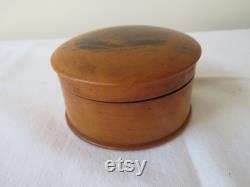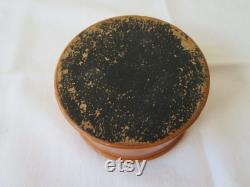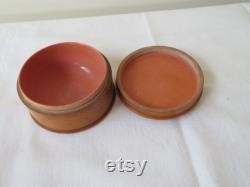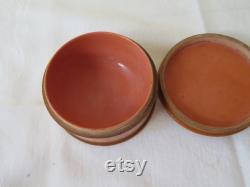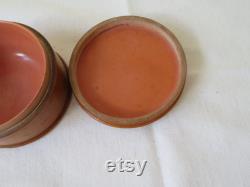 A mauchline ware souvenir powder bowl/box dating from the 1900's. Made from wood with a picture of mont orgueil castle, jersey to the lid. The inside of the bowl is beautifully shaped to take loose powder and powder puff. It has also been lacquered in a light pink lacquer.
The box measures approx 3" diameter x 1.5". In excellent vintage condition with expected wear and patina to the outside for an item of this age.
The inside does have some powder residue and staining which may improve with more cleaning if desired - please see photos. Swans down powder puffs are available separately in my shop. This item is made of wood.

---