Vintage antique small cardboard box Powder Box Cardboard Box Miniature Box Mon Caprice Corbeille Royale by Emile Lemesre Paris around 1900 Original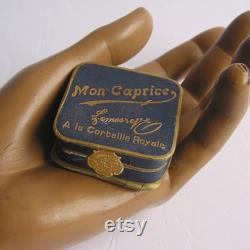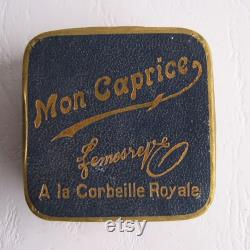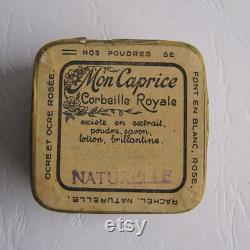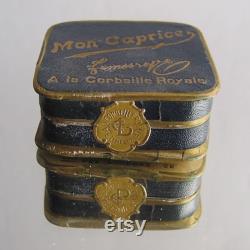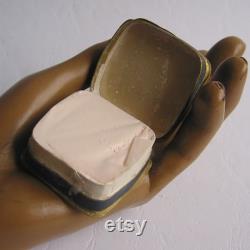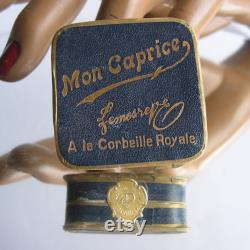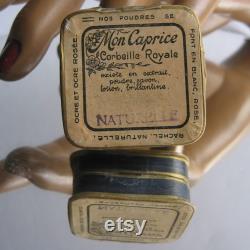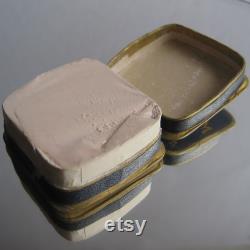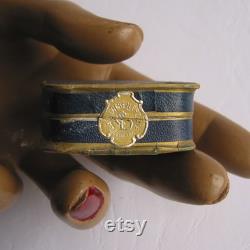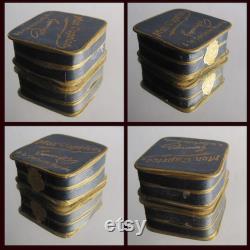 I would ask you to bear this in mind. Small art nouveau cardboard box - cardboard box - powder box - miniature tin filled with the original powder unused from france (paris) around 1900-1910. On the tin it says.
The company "la corbeille royale" was founded by emile lemesre in paris, france. In addition to perfume, cosmetics and skin care products were also produced. On the side is still the originel label mil "e l" entwined in the middle, e. Lemesre a la corbeille royale. On the back it says. Rachel, naturelle, ocre et ocre rosèe. Nos poudres se font en blanc, rose.
The original powder is still present, is sealed with pink tissue paper, on one side the tissue paper is slightly torn. The can is hinged, the original sticker holds both sides together. Due to its size, this beautiful tin can also be used for the doll's house or the shop perfumery. 4.8 x 4.9 x 2 cm. Blue with gold-colored lettering, white-pink powder, pink tissue paper, original label with monogram in gold.
No new goods, original old goods. The floor is not torn, no depressions, not uneven, straight to the table surface. The price achieved does not include vat small business 19 ustg, abs. This item is made of gepresste pappe and karton, papier, puder, originaletikett.

---