Vintage Art Deco Aluminum Beehive Powder Box with Glass Insert, Tile Insert With Lady And Spinning Wheel On Lid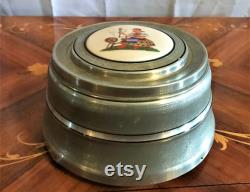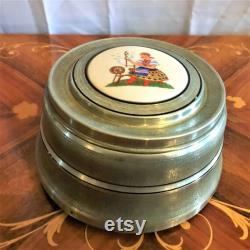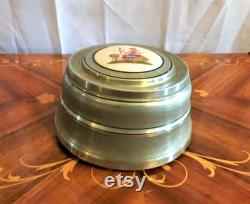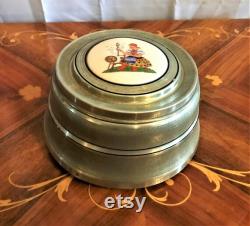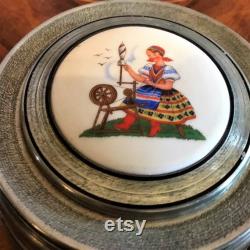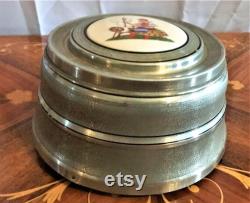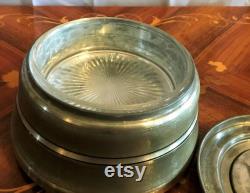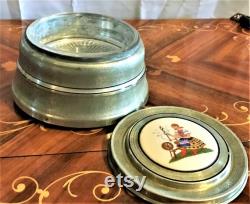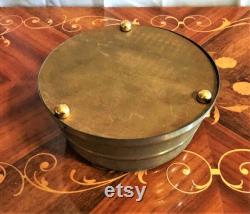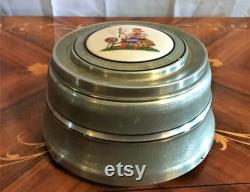 Vintage art deco aluminum beehive powder or trinket box with glass insert and tile insert with lady and spinning wheel on lid. The size is approximately 7 inches across the bottom with brass ball feet. It is about 4 inches tall.
It is in great shape, no dents or chips found.

---