Vintage Art Deco Lidded Glass Powder Dish, Frosted Glass Dish with Silver Coloured Lid,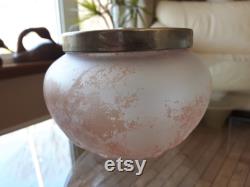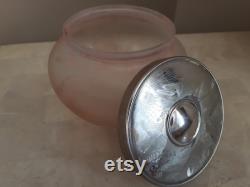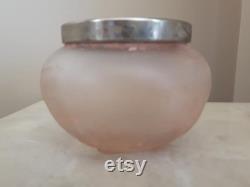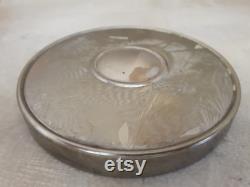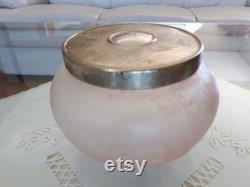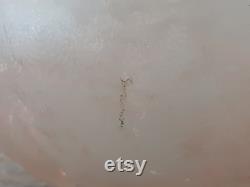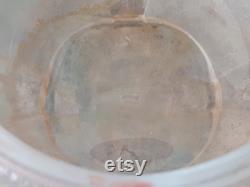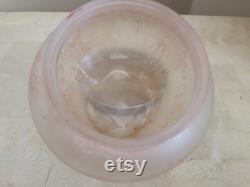 Lovely old lidded powder dish. The frosted glass had a pattern similar to that of the lid but much of it has worn off now. The glass is seamed and has a number 1 embossed in the bottom.
The lid has an etched pattern. Measures 5 inches wide with a 3.25 inch opening. Stands 3.5 inches high.

---