Vintage Avon Vanity Powder Pair of Porcelain Flower Jars.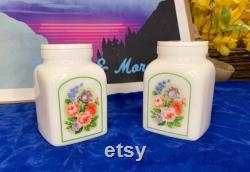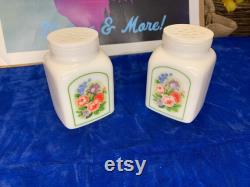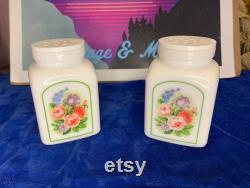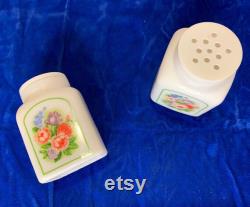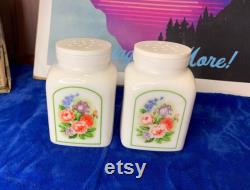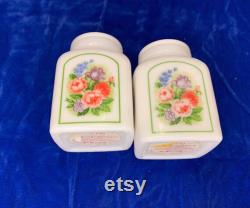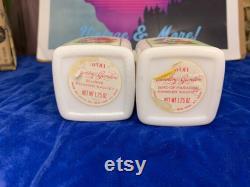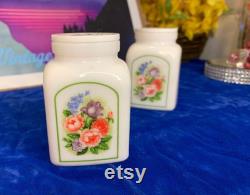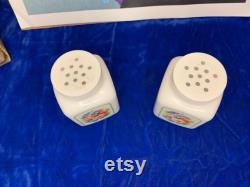 Vintage avon matching pair of white porcelain floral decorated powder fragrance vanity jars. Second jar is bird of paradise. Vintage beautiful avon white milk glass powder jars. Beautiful elaborate decorative colorful painted flower arrangements on front exterior of jars. Features avon production sticker tag located on bottom of jars. Beautiful highly collectible special edition avon made vanity jars. Multiple use and multiple purpose. Perfect for powders, cosmetics, etc. Also a great decorative shelf pieces. These vintage avon bottle jars are in good shape and good condition. No major flaws or damage. May contain some light to minor wear.
These items are previously used and owned. Condition for these items can clearly be seen in photos. This item is made of milk glass and vintage avon, avon container, avon perfume, perfume bottle, jars, glas jars, makeup jars, cosmetics jars, vintage makeup, vintage avon jars, flower jars, bottles.

---