Vintage Clear Glass Covered Wide Powder Jar, Clear Glass Candy Dish with Lid, 7 W, Glass Trinket Box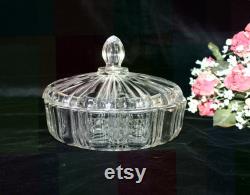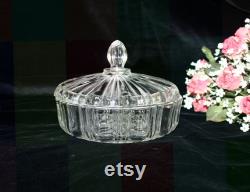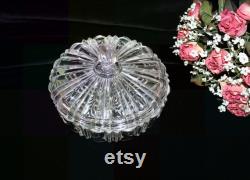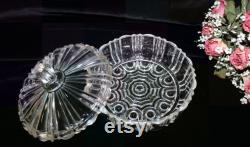 Vintage clear glass powder jar with lid or covered candy dish, 7"w x 5.25"t. May also be used on dresser as a trinket jar. Chips can be felt in the glass under the lid.
Click link below to see more vintage goodies from this shop. This item is made of glass.

---