Vintage Elgin American Patriotic Style Compact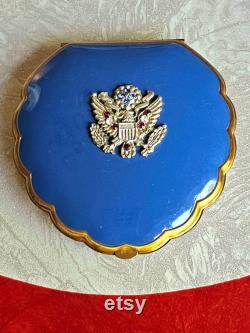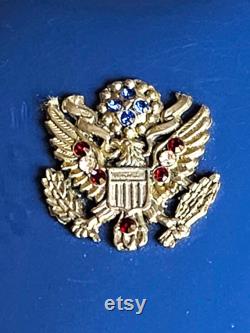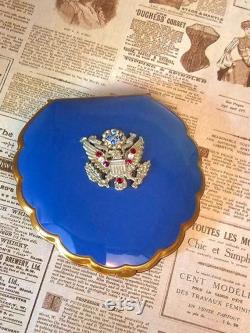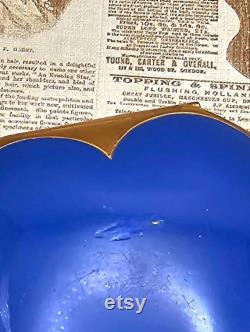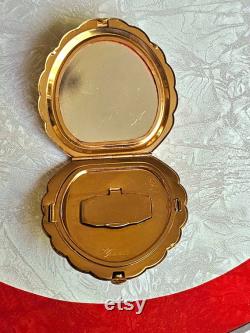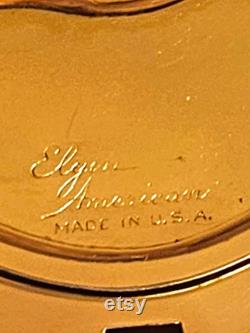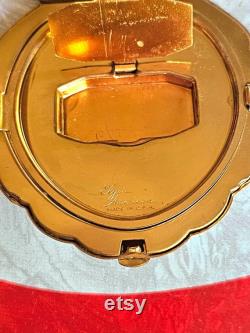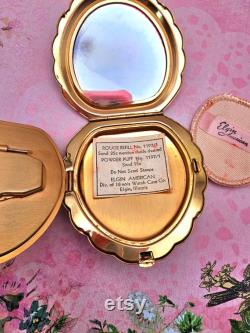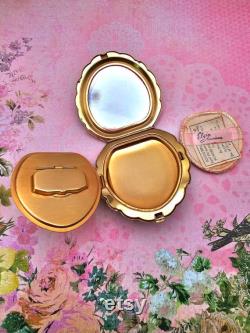 Scalloped edges, along with the bedazzled american eagle, make this compact unique. The mirror is under the undecorated side which seems backwards.
Mirror has slight haze and darkening. The last two pics have a different background because i realized i omitted the powder tray pics the first round.

---