Vintage Evyan White Shoulders Pink Plastic Art Nouveau Dusting Powder Box, Empty Box, Vintage Vanity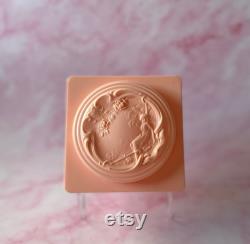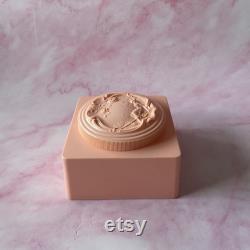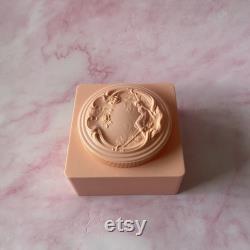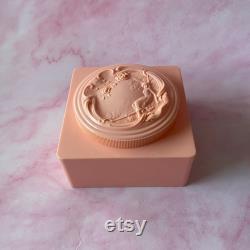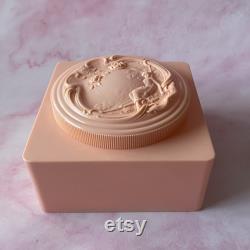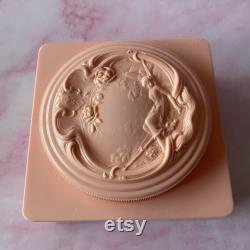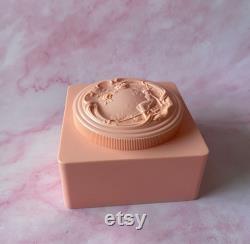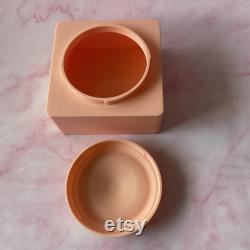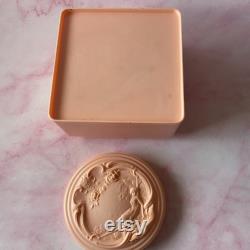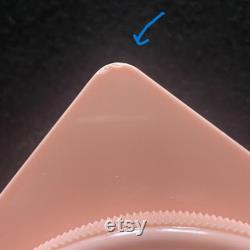 A pretty art nouveau style plastic powder box. This box is empty and once held white shoulders dusting powder from midcentury. The color is a pink apricot color. It measures 4.5" square and 3" tall. The top is a screw off type lid.
Reuse it as a powder box or perhaps even as a jewelry/trinket box or simply as a nice retro display piece for your vanity. It is in good and clean vintage condition. There is one small nick on top left corner (see last photo) which isn't a major issue but the box has been priced accordingly. The color may have aged a bit from its original color as it is plastic.
There are no labels intact on this box and no original puff. As stated, it is an empty powder box.
Please see all photos for more details. This item is made of plastic.

---