Vintage Face Powder Box by KLYTIA Institut de Beaute 1930s full sealed contents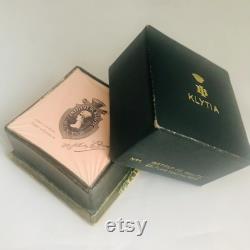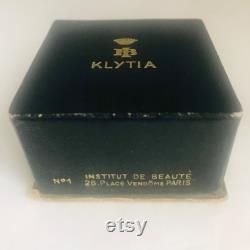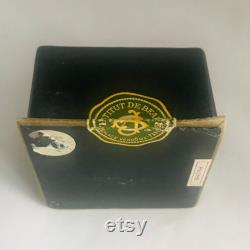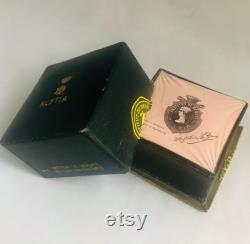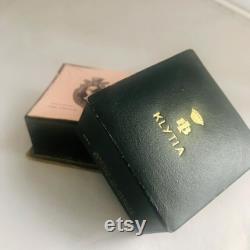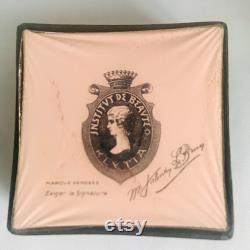 Small black leatherette square powder box dating from the 1930s. Made by institut de beaute, klytia who were situated at 26, place vendome, paris. The box is made from card and paper and still contains the full sealed powder contents in the shade of peche'. Made from carit is in overall good condition for its age with some minor scuffing around the edges.
It measures 5.5 cm x 3 cm approx.

---