Vintage Face Powder by Elizabeth Arden Ardena Invisible Veil Shade No 5 1 2 1950's Fully Sealed Container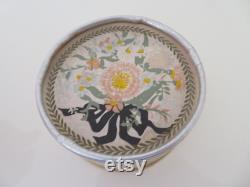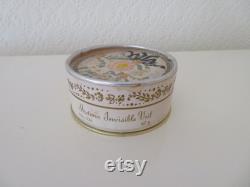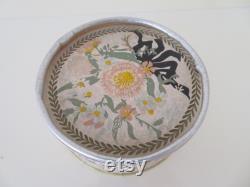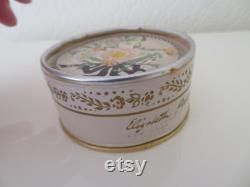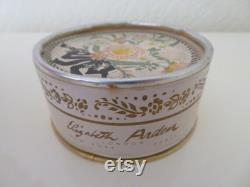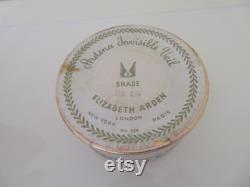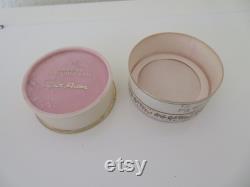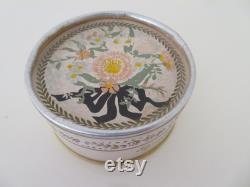 A vintage box of ardena invisible veil face powder by elisabeth arden dating from the 1950's. The box is fully sealed and intact but there is no powder puff. Beautiful round pale pink card box with gold foil banding and lid with floral design in pink, blue, yellow and green. The bottom of the powder box has it's original label which reads "ardena invisible veil, elizabeth arden london, new york, paris no 526, shade 5 1/2". When you lift the lid you can see the box is full and still completely sealed with it's plastic cover. The box measures approx 3" diameter x 1.5" in depth. In overall very good vintage condition although i think originally the lid design was perhaps more vibrant in colour.
There are also small marks here and there - please see all photos. This item is made of card and paper, powder, plastic.

---