Vintage French Face Powder Box Cabale Tho-Radia 1950s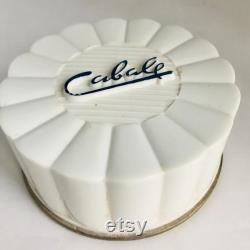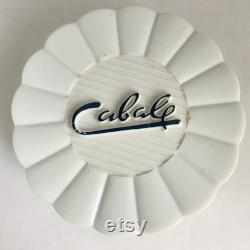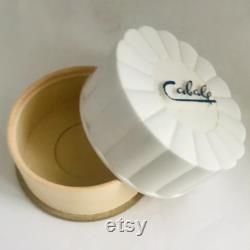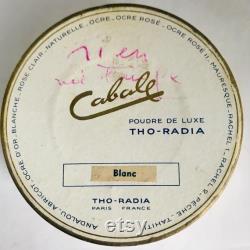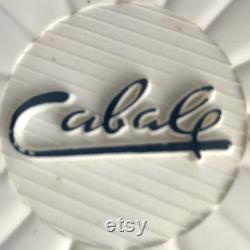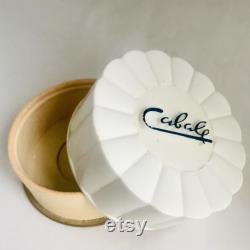 A lovely cylindrical box cabale tho-radia made out of moulded plastic here is a fabulous empty face powder box dating from the 1950s. White sunburst round plastic box with blue raised lettering cabale' on the top. The base is card and has a gold rim. The base of the box details its previous contents.
The shade of powder was blanc'. The box is in overall good condition except for pink ink writing on the base. It measures 9.5cm wide and 4.5cm high approx. This item is made of face powder box.

---