Vintage Frosted Glass Swan Powder Jar and Lipstick Holder, Jeanette Glass Company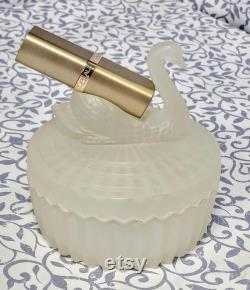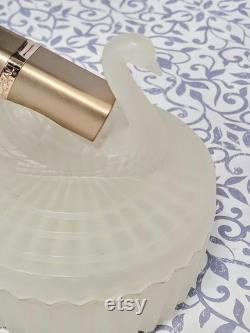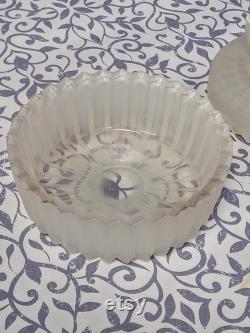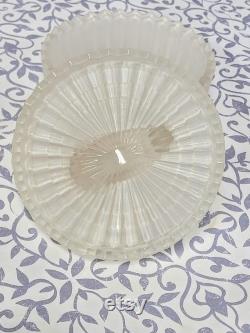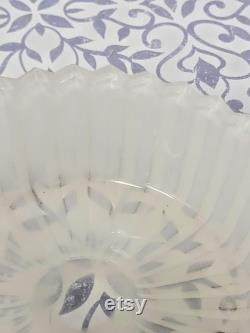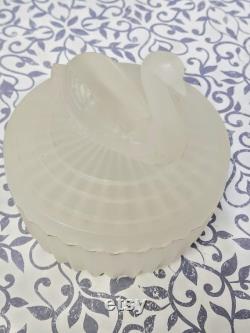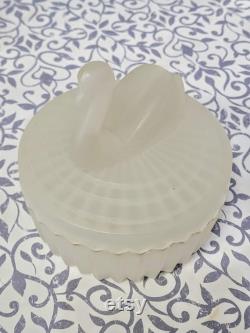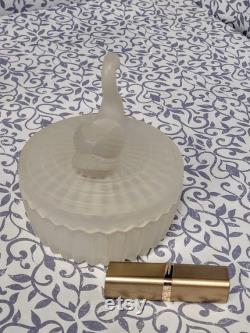 This is a vintage swan powder jar and lipstick holder made by jeanette glass company. The powder jar is in very good condition to be as old as it is. It has a sawtooth rim and the glass has a frosted look. There are no chips or cracks.
The bottom of the jar is approximately 4 1/2" wide and 4 1/2" tall. The glass reminds me of steuben pieces i have had in the past because of the opaque color of the glass.

---