Vintage Gold Powder Box With Theology's Image Vintage Cherub Powder Box Vintage Trinket Box Vintage Dresser Box Image By Raffaello Sanzio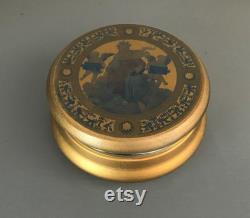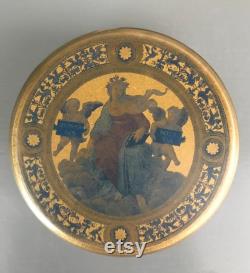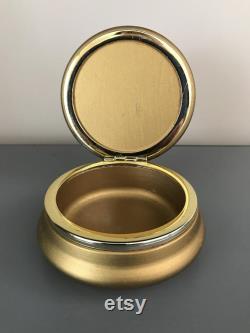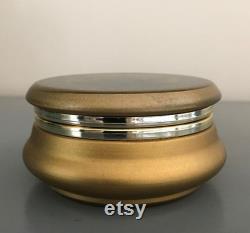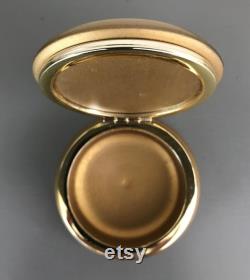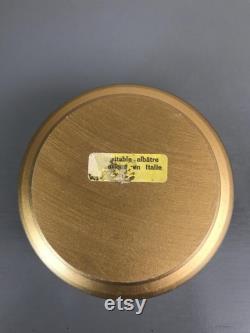 This is a vintage round gold-tone hinged powder box made in italy. The image on this beautiful powder box is of "theology" by raffaello sanzio. The sticker on bottom reads "veritable albatre fabrique en italie" when translated is real alabaster made in italy. Appears to be made of ceramic. This beautiful box is in great vintage condition with no chips, cracks or dings. The box measures 3 1/4 inches in diameter at widest. The image on the box depicts "theology". She is shown wearing a white veil, a green cloak, and a red gown that are the colors of the theological virtues of faith, hope and charity. She holds a book of scripture in her left hand and with her right points downward toward the fresco of the disputa (theological discussion) on the wall below.
The winged (putti) children that accompany her carry placards inscribed divinar(um) rer(um) notitia ("knowledge of divine things").

---