Vintage L.E. Smith Battling or Kissing Elephants Powder Dish Clear Glass Depression Glass Perfect Condition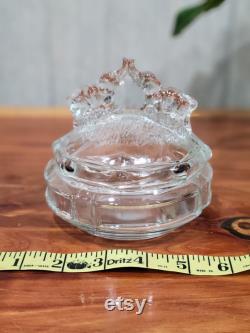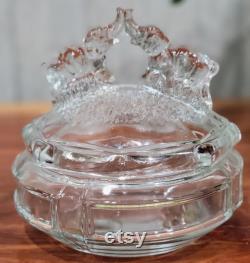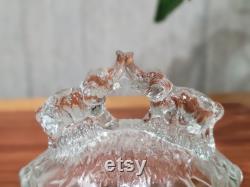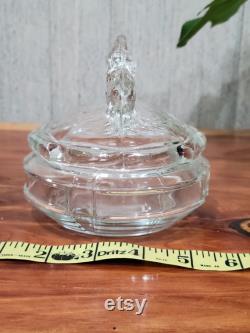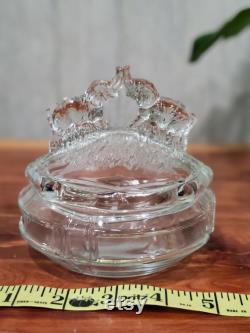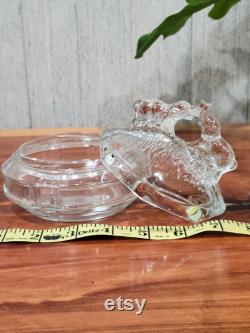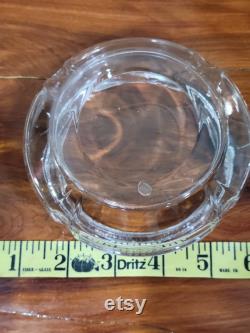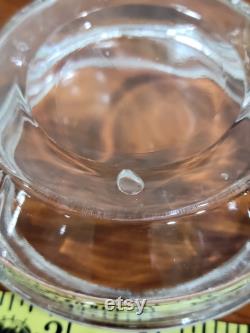 This is a clear glass figural powder jar from the art deco/depression era has a lid showing 2 elephants standing with their curved trunks meeting. This jar is known as'kissing or battling elephants' in margaret whitmyer's book'bedroom & bathroom glassware of the depression years. This piece was beautifully produced with fine definition to the elephants' features. Measuring 4 1/4" x 4 1/2" with both the lid and the jar in excellent condition. This delightful piece is quite rare, most have issues with the elephant trunks breaking - but these are perfect my favorite part is a thin peach color trim around the bottom of this dish.
The attention to detail is priceless. This item is made of glass.

---