Vintage Lady's Powder Box, Art Nouveau Lady Image, Mid Century Bathroom Decor, EMPTY Perfumed Body Powder Container, Yellow 3D Lady Design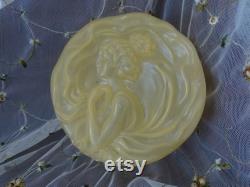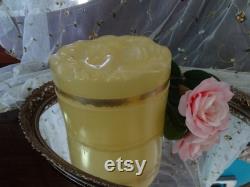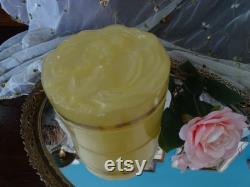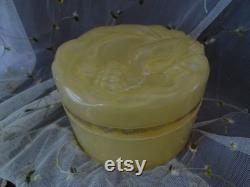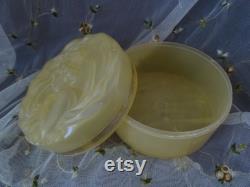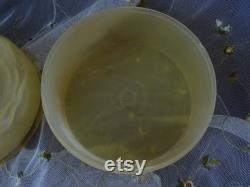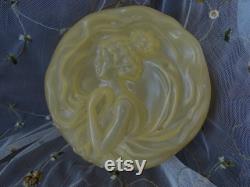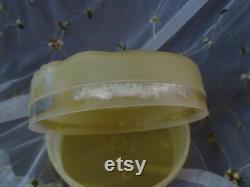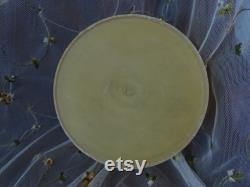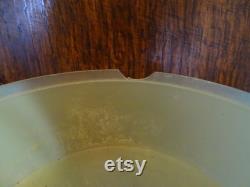 This gorgeous vintage powder box once held perfumed body talc but it is now empty and ready for you to use as you please. Made around the 1960's, it could be older, i'm just not quite sure. It has a 3d image of a lady from the art nouveau era and would be pretty on your dresser for trinkets or in the bath for cotton balls or hair clips. Made of yellow plastic, there was a gold metallic band around the bottom of the lid which, after being held and opened hundreds of time, is now a bit rubbed off. Generous in size, it is 5" wide and is 3" tall, while the bottom fillable portion is 2 deep.
Please note that it does have a small chip on the top edge of the bottom piece. Please see all photos to judge condition. When you open it there is a faint scent of the powder that used to be in it and i truly wish i knew what it was, it's absolutely lovely. This beautiful piece of the past is in charming vintage condition and this beauty really needs a new home, . Go vintage girl vintage never goes out of style. Please remember vintage treasures are rarely new. Each one carries some trace of those who have loved and treasured them in their past life. Discovering a vintage find for yourself or as a gift is the best way to give it another life. As with all vintage or antique items, this piece may have little signs of wear.
Please check out all of my photos to see condition, age and design and see for yourself how charming this vintage piece really is. I'm always happy to answer any questions.

---