Vintage LE Smith Jade Jackie Powder Jar Cover Uranium Jadeite 'Jackie' Powder Jar Cover ONLY RARE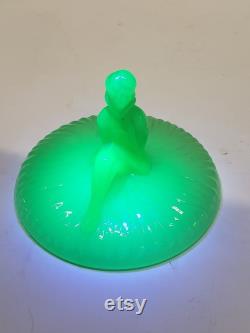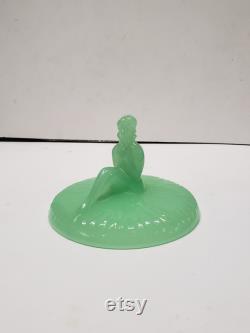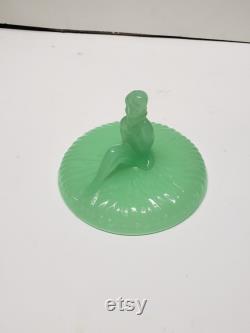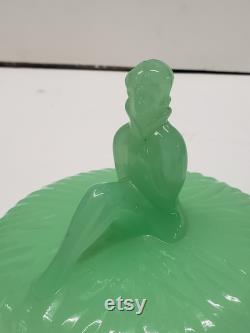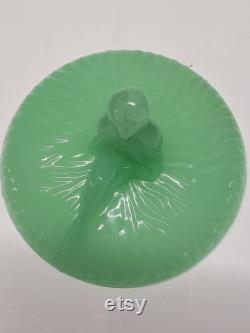 Vintage le smith jadeite "jackie" powder jar cover only uranium. This is a rare jackie cover it can go on the jadeite jar or the black jar. No chips, cracks, missing pieces or anything that takes away from the items beauty normal wear for age of vintage and/or used item. Please refer to pictures for condition and size because they can show the size & condition much better than i can my pictures are the most informative part of my description.
Vintage, antique and used items may contain minor markings or minor imperfections, if there are ever any major markings or imperfections then they will be pictured and mentioned separately in the description. Also please keep in mind with this being a vintage and/or used item it may need to be washed and/or polished up.
I do my best to clean each item but i get 1,000s of items and sometimes i don't get to everything.

---