Vintage Noritake Peach Lustre Lidded Dish with Enigmatic Black Cat Lid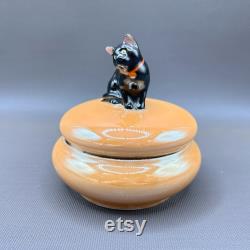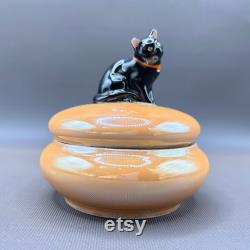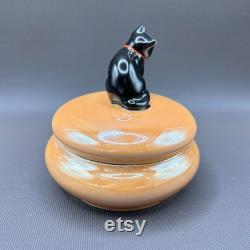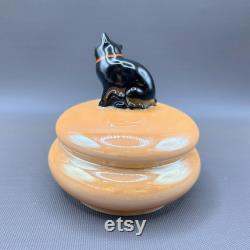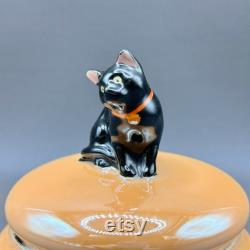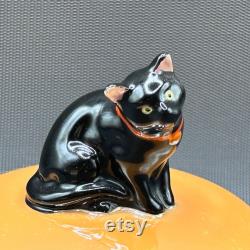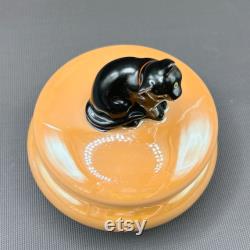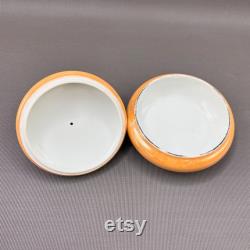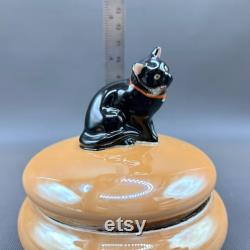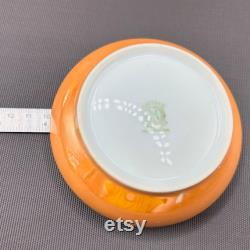 This is an amazing vintage noritake peach lustre lidded dish, a true masterpiece of artistry and craftsmanship. This elegant dish features an enigmatic black cat with a tilted head perched gracefully on top of the lid. Immerse yourself in the world of vintage elegance with this exceptional noritake lidded dish.
The base is a lustrous peach hue but the the lid steals the show with its captivating black cat figurine. The cat's poised and curious stance creates an air of mystery and intrigue.
This dish, dating back to the 1921-33 era, was crafted for export to the united states, bearing witness to a time of meticulous attention to detail in porcelain production. Its vintage charm is enhanced by its very good condition, though there is some wear to the delicate line around the base's opening. This wear only adds to the dish's character and serves as a testament to its journey through time. Whether you're a collector of fine porcelain or simply appreciate exceptional craftsmanship, this noritake lidded dish is a must-have.
Use it to store cherished items, present delectable treats, or simply display it as a work of art.

---