Vintage Powder Box with Lid, Cute Decorative Wide Mouth Powder Jar for Women Birthday Gift, Wedding Gift, Gift for Mom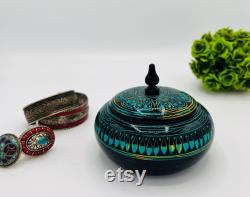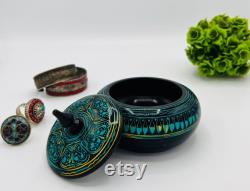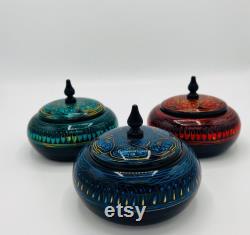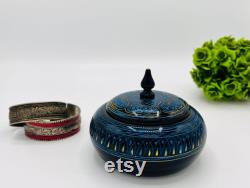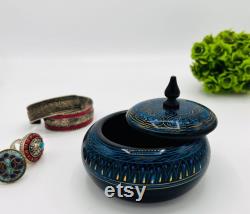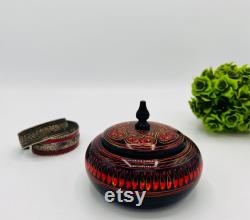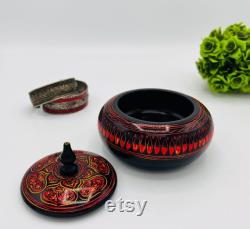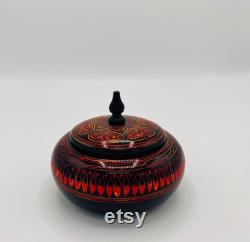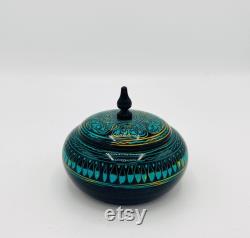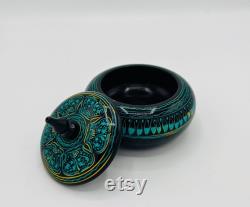 Cute decorative vintage powder box with lid, wide mouth jar wood, wooden hand painted powder box for women, girls , ladies, birthday gift, wedding gift, housewarming gift, gift for mom, anniversary gift for her. Enhance your dressing table with the exquisite naksheen art powder box. Hand-painted with intricate designs this powder box is a work of art.
Perfect for keeping your makeup essentials organized, this powder box is not only functional but also makes a stunning statement piece. Made with the finest materials, it's a must-have for those who appreciate traditional art forms. Shop now and add a touch of elegance to your daily routine. It can also be used as multi-purpose jewelry box. Size: 10cm diameter x 8cm height.
This item is made of rosewood and naksheen art.

---