Vintage Powder Vanity Jar with Aluminum Lid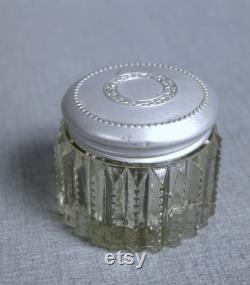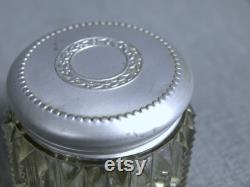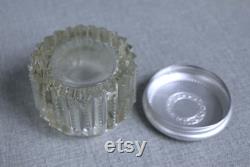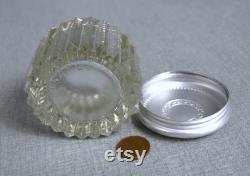 This small vanity or powder jar has a zipper pattern to the glass, and an aluminum lid which is embossed with classic borders and florals. The glass has no cracks or chips. It's an unknown maker to me, and the only thing on the bottom is, "pat apld for".
The aluminum lid has a few dents and some scratches from age and use. It screws on tight, and fits the class container perfectly. It measures 2.5 in height, width and depth with the lid on. It is about 2 high without the lid.
It could be used for a variety of things, from powder to earrings or cotton rounds. It makes a great addition to your vanity or dresser.
This item is made of glass and aluminum lid.

---