Vintage rarity old Soviet black and gold powder box. Powder box USSR. Ladies accessory made in the Soviet Union.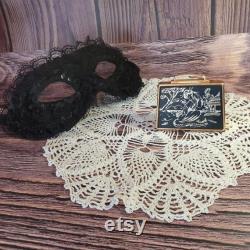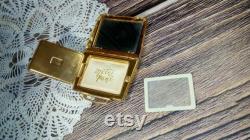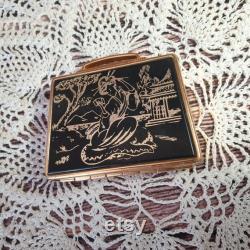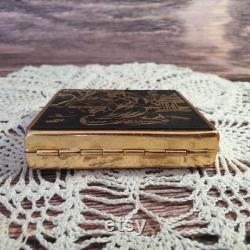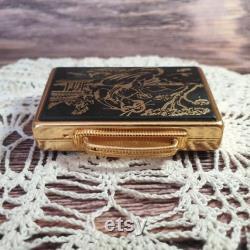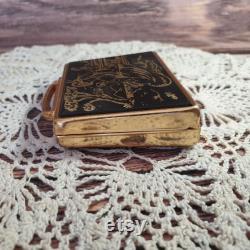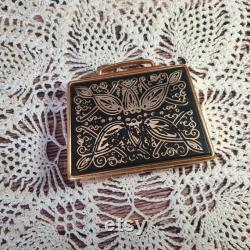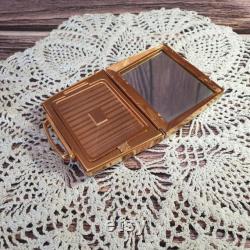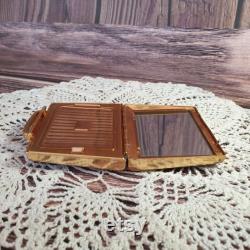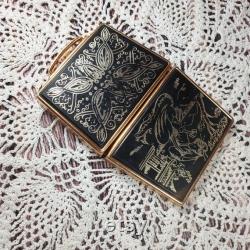 Soviet powder box 70s ussr. Powder box in the form of a right trapezoid. Length at the base 74 mm, . Length of the upper axis 68 mm, .
Length in open form 119 mm. The condition is normal, there are scratches.

---