Vintage Richard Hudnut DuBarry Face Powder Cardboard Box With Madame DuBarry Cameo Portrait, NY Paris, Naturelle Powder, Still has Powder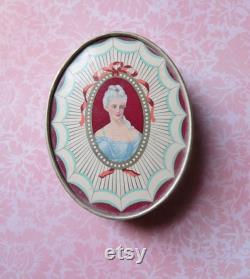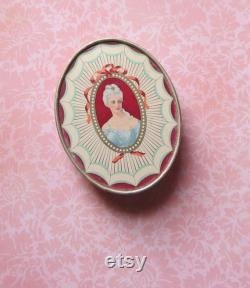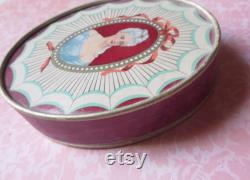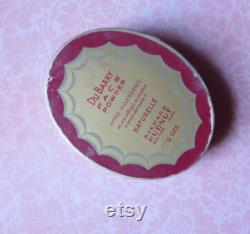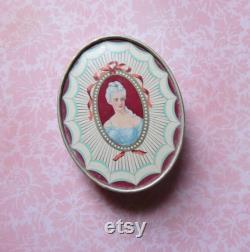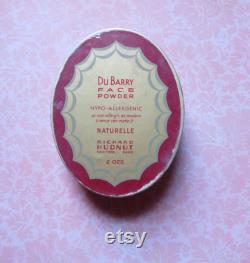 Vintage richard hudnut dubarry face powder original cardboard box with madame dubarry cameo portrait, ny paris, naturelle powder, still has powder. This is a whimsical vintage estate find a vintage cardboard box full of face powder by richard hudnut, new york, paris. The cover is quintessential romantic era style with a cameo portrait of madame du barry, the famed french courtesan, mistress of louis xv. The nostalgic face powder cardboard box is oval in shape.
Around the side is a burgundy color ribbon. The box is shades of burgundy. There is a lovely cameo featuring madame dubarry with ribbon at top. There is a scalloped design bordering the portrait with blue accents and starburst design. The bottom of the box is marked du barry face powder. The color of the powder is naturelle. The box bottom is gold with scallops around the edge. The verbiage reads: dubarry face powder, hypo- allergenic as non-allergenic as modern science can make it, naturelle, richard hudnut new york, paris. A beautiful collectible display addition to a vanity collection will make a nice sentimental gift too. Condition: very good, slight wear to box, there is powder in the box, it has been opened. The powder has a lovely scent. Measurements: box 4" by 3" by 7/8. This item is made of richard hudnut and original box, face powder, gold accents, oval shape, cardboard box, cameo portrait, burgundy color.
The style is renaissance and historical.

---