Vintage Stratton Powder Case made in England, Floral Motif Powder Compact,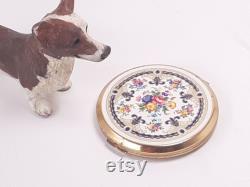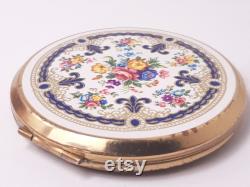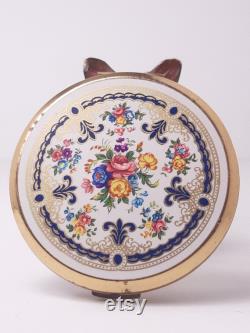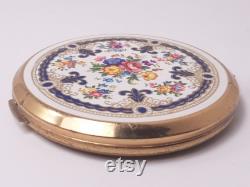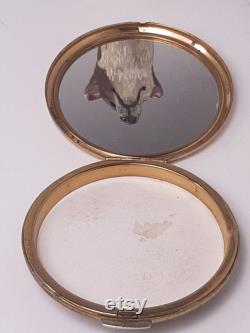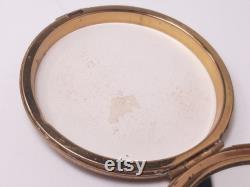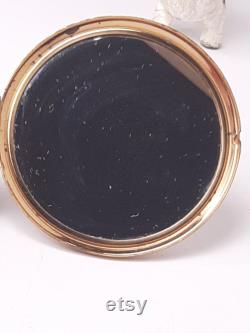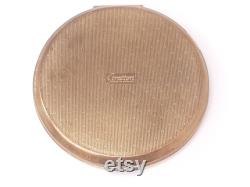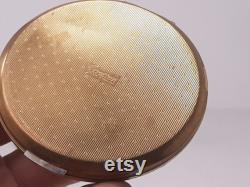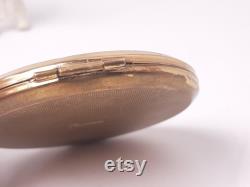 It gets better here every day. You found this pretty little powder compact strolling through the junkgle. It lost its pad and gained some dents somewhere along its journey to the junkgle. It was made in england by stratton. It has a gold tone body with a floral motif plaque on the lid.
The plaque in in great shape with minimal wear. The metal has superficial wear and some small dents. There is one pin point dent in the top near the latch. The bottom has a couple shallow dents and some light wear/ discoloration. It opens and closes properly. The lid has a mirror which is in excellent condition. The interior bottom has some light staining and wear. Thanks for taking a stroll through justinsjunkgle come back often- it is a diverse and ever evolving habitat full of unique characters. You never know what you'll see here. This item, like most of the items i have for sale, besides my original creations, came to me as rescues. I do not know their history, but i try to get to know them well before i find them a home. I give them cleanings when necessary and i'm able, but there may be more to touch up depending on the item and/ or your taste.
I try to represent all my items honestly and thoroughly in the photos and descriptions, please look closely at the photos and consider them an integral part of the description- (i can only type so much:). That said, there may be some personality traits that i didn't mention or observe, or was unaware of, so if you have any questions please ask. If any item you see or receive is not as described, within reason, i assure you it was not intentional. I want to spread happiness and harmony, not confusion and chaos.

---