Vintage Truvy Paris Bath Powder in Decorative Round Tin Sealed Powder with Puff Very Good Condition Free U.S. Shipping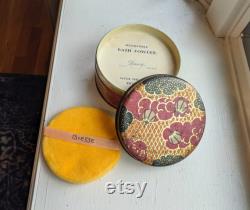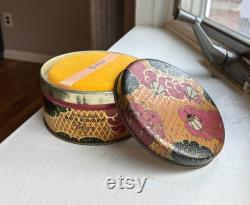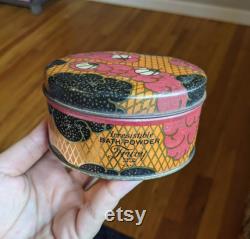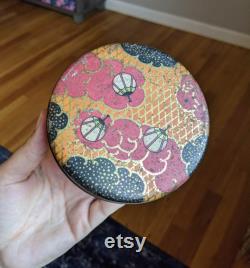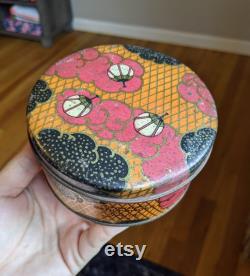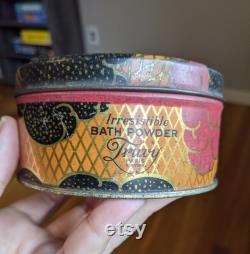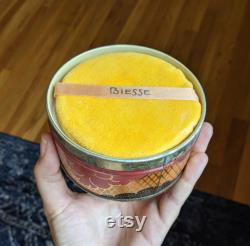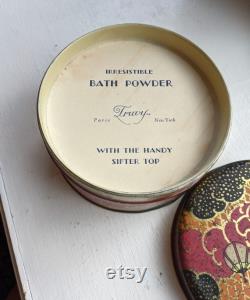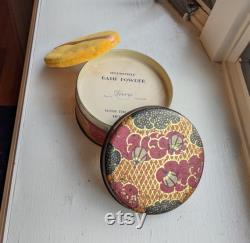 Here is a beautiful vintage tin of'irresistible' bath powder from truvy it comes in a 4 1/2 round tin with a decorative red, orange, black, and gold design. The powder within is still sealed and the large yellow puff inside does not appear to have ever been used.
Overall, the tin is in very good condition with some wear to the design throughout, but it is still so unique and compelling.

---