Vintage Ungemach ceramic small flowerpot number 613, avocado green galzed pottery planter, in good condition with no chips or scratches.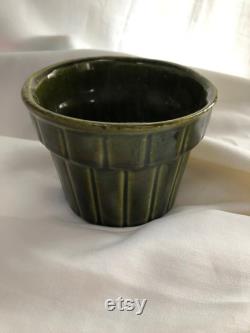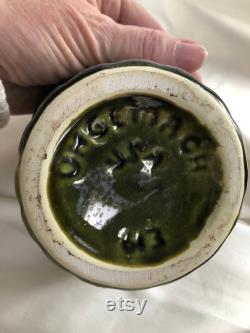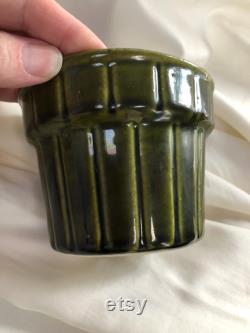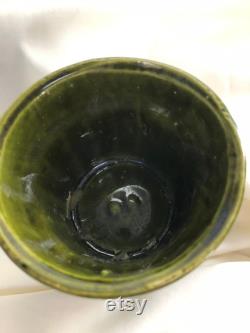 Very cute little flowerpot/planter with a green avocado glaze and indentations on the sides. Marked ungemach usa 613 on the bottom. Ungemach used to work for mccoy before starting his own business in roseville, so it's the same style. It's about 3 tall and needs some cleaning on the inside, it looks like there was a candle in it at some point because it looks like a little bit of wax on the inside of it. It's in really good condition, no chips or cracks that i can see.
This is a midcentury piece but the exact age isn't known. It could be as early as the 1940's but i'll put it at the 1950's as a guess.

---