Vintage Vanity Jar Hand Painted Floral Porcelain Powder Box Rouge Pot Choose One or More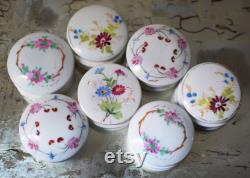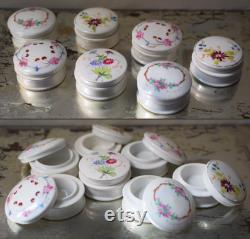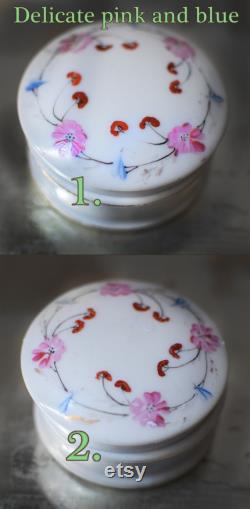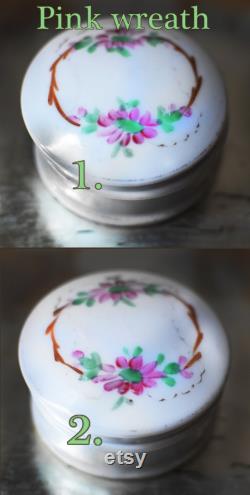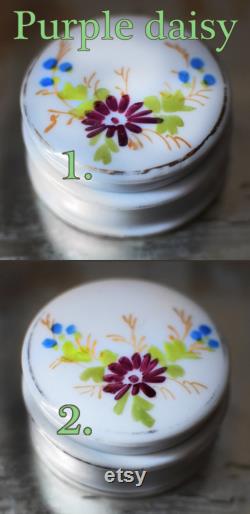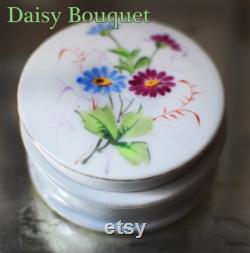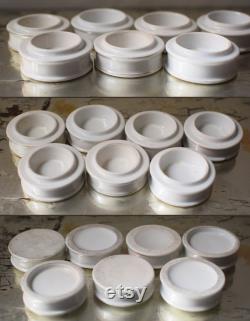 An antique vanity jar or dressing table box with floral decoration. Choose from seven jars in four different designs. White porcelain round jar with domed lid. Each of the seven jars features hand painted stylised flower forms.
Some are wreaths, some are sprays of colourful blooms. They all have faded gold key lines. They date to the late 19th or early 20th century and would have been used for powder, rouge or grooming wax. All the jars measure 7cm / 2.75" wide by 3.5cm / 1.5" high and are generally in good condition with the odd flea bite here and there.
This item is made of antique vanity jar and powder box, rouge pot for dressing table, hand painted, floral decoration, white porcelain, seven different jars, four designs to choose from.

---