Vintage Velva Pearl Celluloid Powder Box and Matching Nail File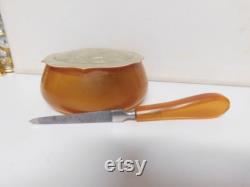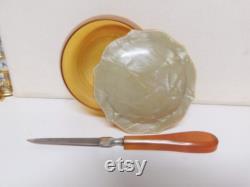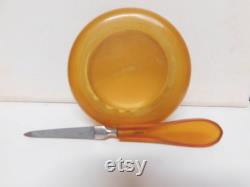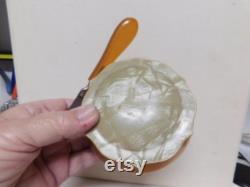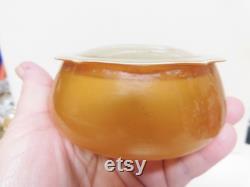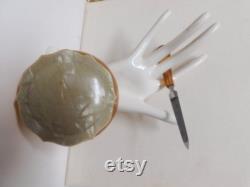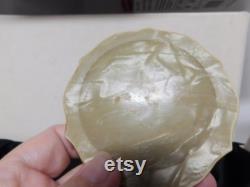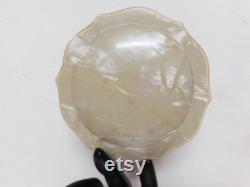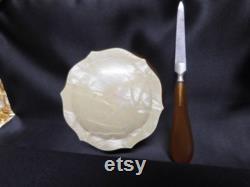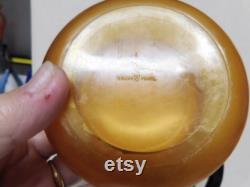 This is a vintage celluloid powder puff box and i have added a vintage nail file with a handle that matches in butterscotch celluloid. The cover on the powder box is marbled and a lighter color, but the box it's self is butterscotch also.
It is light weight and made for a ladies vanity. I believe that it is typical of the 30's. The nail file is 6" tall and 3/4" wide, while the container is 4" wide by 1 1/2" tall. They look great together and they are both in excellent condition.
The lid of the powder box has a little rough spot that you can feel. The bottom of the powder puff box is signed by velva pear. This item is made of vintage nail file and vintage powder puff box, celluloid powder box, celluloid lid, celluloid file handle, butterscotch color, metal file.

---