Vintage White Blossom by Mary King Dusting Powder BOX, Pale Blue with White Flower and Gold Accents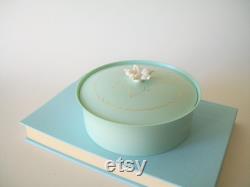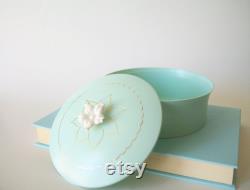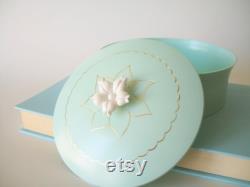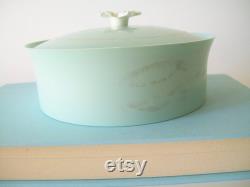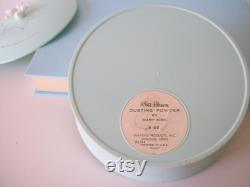 "White blossom" by mary king. Very pretty pale blue with gold accents and a white flower knob on lid. Some old sticker residue on the side. 2 1/2 inches tall, 5 inches across.
I swear i could smell the old lady power, but now i can't. Maybe i'm the old lady. This item is made of plastic.

---