Vintage WWII Tokalon Face Powder Box Shade Rachel Unused Front Line Duty War Effort Vanity Item Make-Up Military Collectable WW2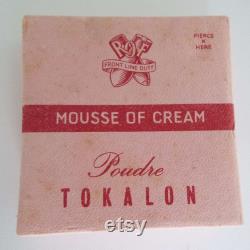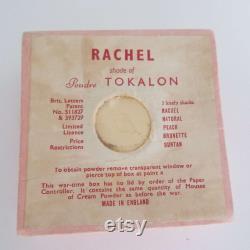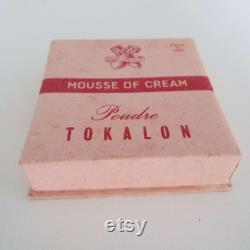 Collectable tokalon powder, in original box. This powder box was produced during wwii and clearly states on the front of the box'front line duty' and to the reverse,'this war-time box has no lid by order of the paper controller. It contains the same quantity of mousse of cream powder as before the war. The decoration on the box is 2 crossed bombs, perhaps as a symbol for the ladies working in the rof, making explosives. You can see on the box design where the lid would have sat as there is a slight ridge all around the box. Paper supply came under the no 48 paper control order. Pink coloured box with raspberry coloured accents. The box can be opened by removing the small seal on the base or by piercing the box, x marks the spot.
The box is in very good condition, unopened. This item is made of powder and cardboard box, plastic seal.

---