Vintage Yardley Bath Dusting Powder, Old English Lavender, Empty Presentation Box The Lavender Sellers Logo, Collectible Vanity Display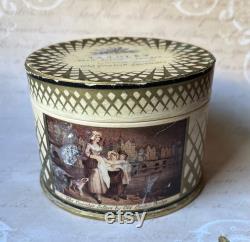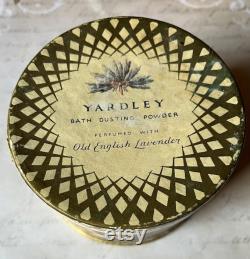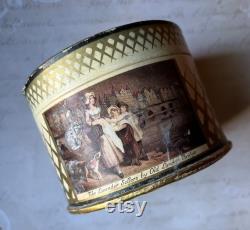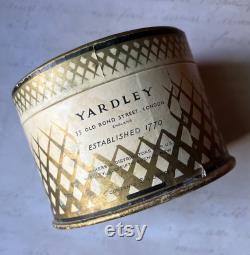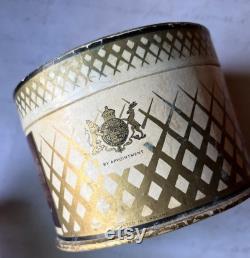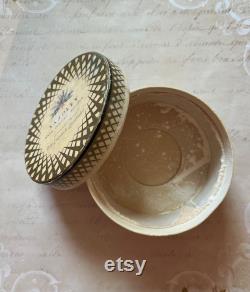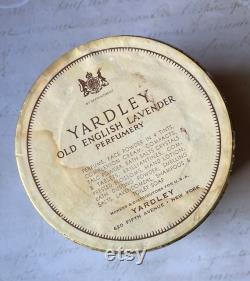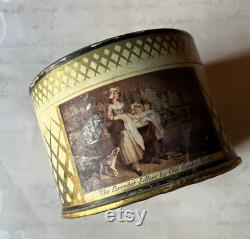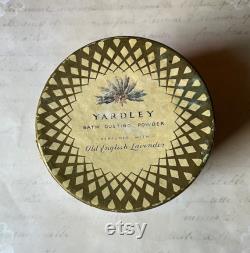 This is a quaint and charming vintage display box of yardley's bath dusting powder perfumed with old english lavender. The older empty box will certainly add interest to a vanity collection. Will make a nice gift too. The yardley company has a rich history dating back to 1770, a british company, they opened a subsidiary branch in new york in the 1920's. The famous painting was by francis wheatley in 1933. Yardley's signature scent since 1873, is english lavender and was popular during the victorian era in england. In 1880 it was imported into america and also became loved. The lavender that used is lavandula angustifolia, specifically grown fin england. The hat style shaped box opens on the top. The logo is on the side. On the top is a decorative gold criss cross border which resembles basket weave around: yardley dusting powder perfumed with old english lavender. The crossing pattern is also on the sides. On the side is the coat of arms by appointment (her majesty the queen of england). On the base is the coat of arms, yardley, old english lavender perfumery, and list of products. Makers and distributors for usa, yardley, 620 fifth ave, new york.
The darling collectible box is empty it is a nice boudoir, vanity table display or with other yardley collectibles. Condition: fairly good used condition, wear consistent with age and use, slight remnants of powder. Measurements: 2-3/4" height by 4" width.
This item is made of yardley and cardboard, box, with lid, basketweave design, logo. The style is art deco and historical.

---