Vinyage Avon Collectable 1964 Rapture Powder Box with Original Puff Lime Ocean Green Vintage Vanity Collection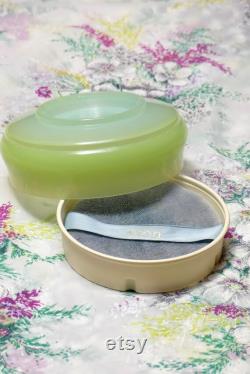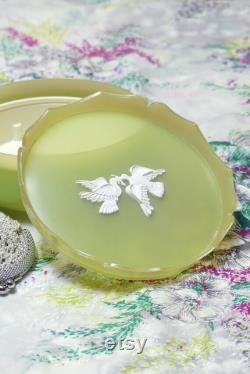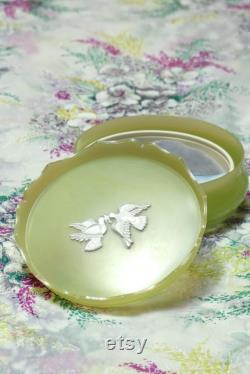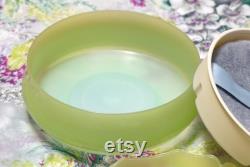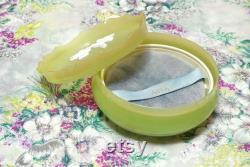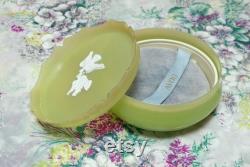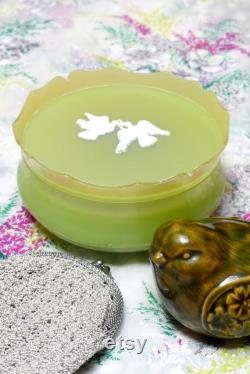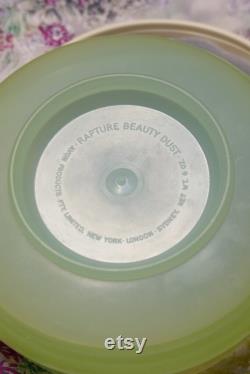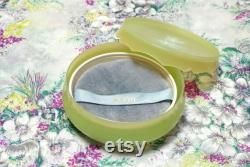 Avon collectors delight in this piece of classic 1964. It remains one of avons most collected and sought after pieces. This one is lime green plastic with the classic two white doves of the rapture perfume collectables. The colour was known as ocean green. It is the larger 6 onz size measuring 14 kms across and approx 6 cms high form base to top of lid.
A nice affordable piece in good used conditon with the original puff inside. This item is made of plastic and fabric puff.

---