White paper mache powder box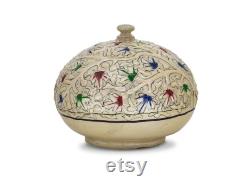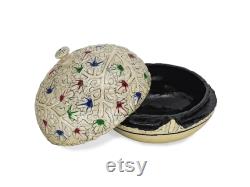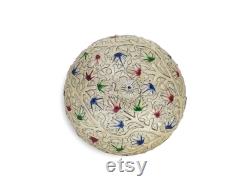 An ideal gift for anyone you hold dear. A lovely mantle-piece, will only add to the glow of the room.
Give a treasure box to your child, for those small precious mementos to keep. Adorn the dressing table of your wife with this simply elegant jewellry holder. Powder boxes were one of the former things to be crafted in paper mache. A beautiful design on a paper mache box to decorate your room.
The colorful melody of red, black and golden to charm its way into your home. The "bagaldar" design as it is locally known, displays a beautiful and a neat picture. The magical black inside will play room to your precious keeps.

---