Yona Originals Gold striped perfumed powder box 1957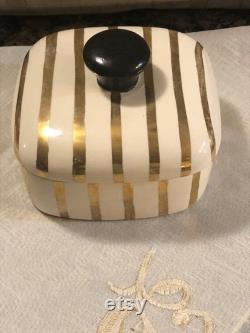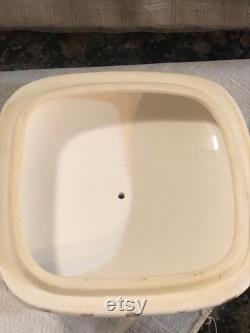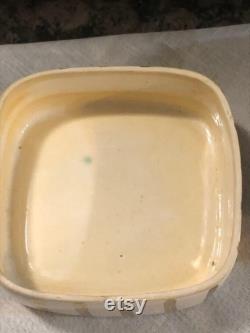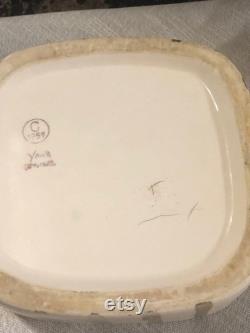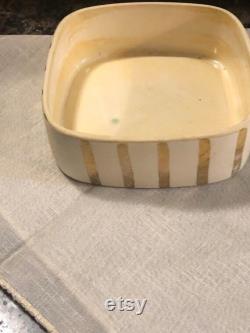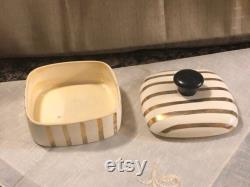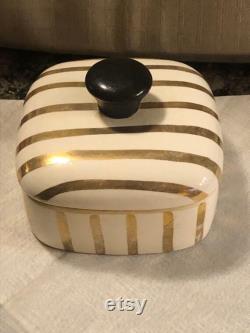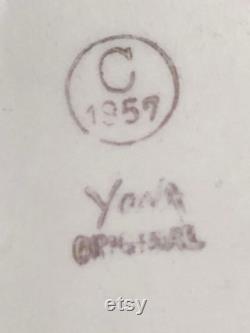 This is a yona original perfumed powder box, beautiful bone china with heavy gold stripes. The black knob on top of the lid is also china.
This has the original stamp on back, and it is in good condition. There are two pieces for this box, which was also used for a cigarette box. This one does have a substance mark about midway of the box, indicating something of a perfumed nature was in there. It has no scent, but it is visible. The box measures a 4x4 square and is approx 2 tall.
Very good vintage condition, and the gold is still vibrant. No chips, scratches or marks.
This item is made of bone china and gold trim, porcelain.

---